I finally have my leave approved for two whole weeks (with a little white lie..hehe)...my leaves start today...wow!!! and I am so relieved and refreshing. I can now rest, rest and rest. No irate customer, No customer's issue/query, No pre/post shift meet, No "Bte, will you be taking the shift meet?/Can we leave?" once the shift ends, No meeting with the managers, No "uh oh, have I done something wrong?" when your Ops. Manager called you...aaaahhh..at least for the next two weeks...a real relief.

However, I hate the fact that I will not be able to spend it with my family..but...my sister, cousin sister, nephew, friends and .... are here so I am trying to make the most of it.

I haven't done my Christmas shopping yet which I hope to have by tomorrow. Ok, what will I get for myself - new shoes?, new jeans?, new sweater?, new boots?...decisions, decisions..contribution would be appreciated *GRIN*. Anyway, I have trimmed the tree but still have to work with the decorative lights in the balcony.






Anyway, here's a few lines from one the most beautiful Christmas songs:

City sidewalks, Busy sidewalks, Dressed in holiday style
In the air there's A feeling of Christmas
Children laughing, People passing, Meeting smile after smile
And on everyStreet corner you'll hear

Silver Bells, Silver Bells
It's Christmas time in the city
Ring-a-ling, hear them sing
Soon it will be Christmas Day




Merry Christmas to all!!! God bless! And Peace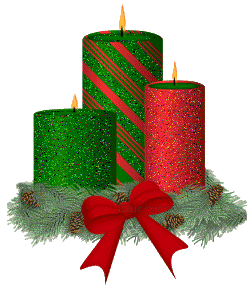 glitter-graphics.com